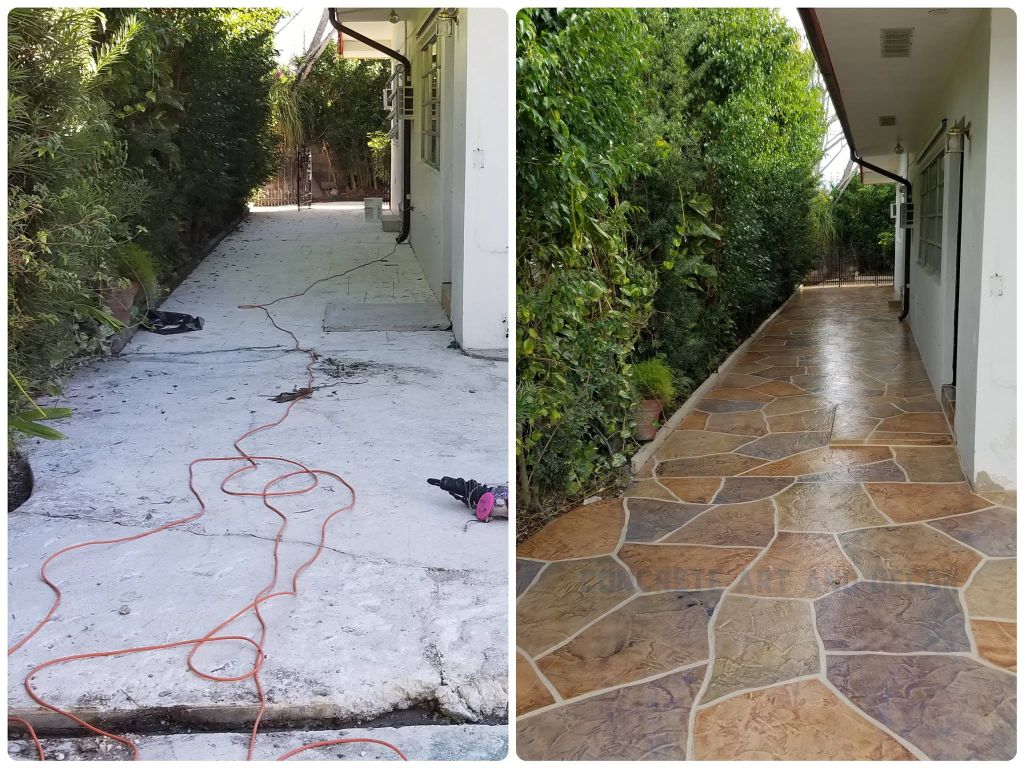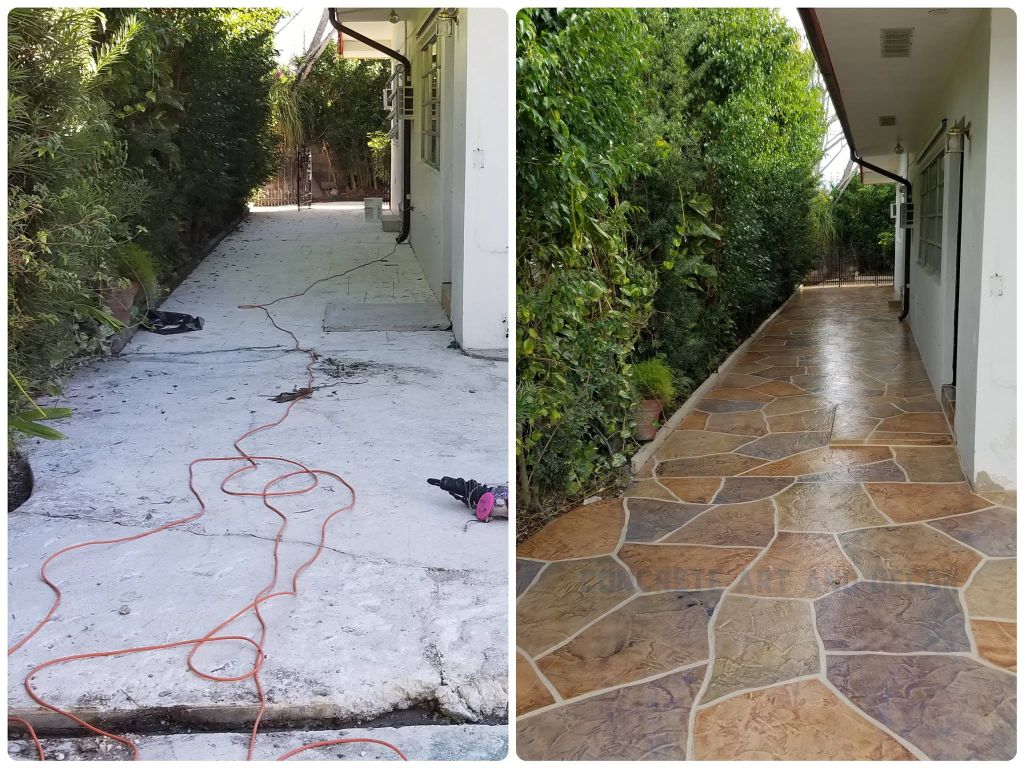 Stamped concrete, often called textured or imprinted concrete, replicates stones, such as slate and flagstone, tile, brick and even wood. The wide variety of patterns and color choices make it popular for beautifying patios, pool decks, driveways and more. Additionally, it's an affordable paving option that requires less maintenance than other materials.
Because of its superior durability and weather resistance, colored and stamped concrete is the perfect choice to bring the high-end look of stone, brick, or wood to patios, pool decks, driveways, walkways and courtyards.
Is more affordable than natural stone, brick or pavers

Enhances outdoor spaces and adds to your home value

Offers nearly limitless pattern and color choices

Slip resistant when treated with a non-skid additive

Is durable and long-lasting.

Easy to maintain when sealed
From an aesthetic standpoint, stamped concrete is hard to beat when it comes to pattern and color options, which are virtually unlimited. Many people get inspiration from their surrounding landscape or home's architectural style and choose patterns and colors that blend with existing stone, tile or textured concrete elements. For example, if your house has a brick exterior, consider echoing that theme with a simple brick-patterned border, or choose a pattern and color scheme that ties in with your surrounding landscape.
The most popular types of stamped concrete are natural stone patterns such as slate, flagstone, and fieldstone. Brick, cobblestone and wood patterns follow closely behind. There are also seamless stamps that provide texture, but without joint patterns. Patterns can be pressed into the concrete even in complex projects with steps and fountains.
The most popular colors tend to be grays and earth tones; however, brick patterns are often colored in red or russet hues. Colors can be mixed, layered or antiqued with stains or tints, creating a virtually endless list of possibilities. Multiple colors can be used within the same project for realistic stone coloration, decorative borders or a contrasting color pattern.