Gulf Arab Crete having an extensive experience in the niche of supplies and applications of luxurious Decorative Materials. We are ISO certified & currently One of the largest companies in the field of Decorative Materials and Fit-out business in our region.
We are actively indulged in the Manufacturing, supply and application of Terrazzo, Micro Cement, Stamped / Textured Concrete, Polished Concrete, Coloured Concrete, Exposed Aggregate Flooring, Decorative Overlays, EIFS (Exterior Insulation Finish System), Renders & Stucco, Health Flooring, coatings and other concrete products.
Our Products are Manufactured using
European Technology Raw Materials
And packed in United Arab Emirate.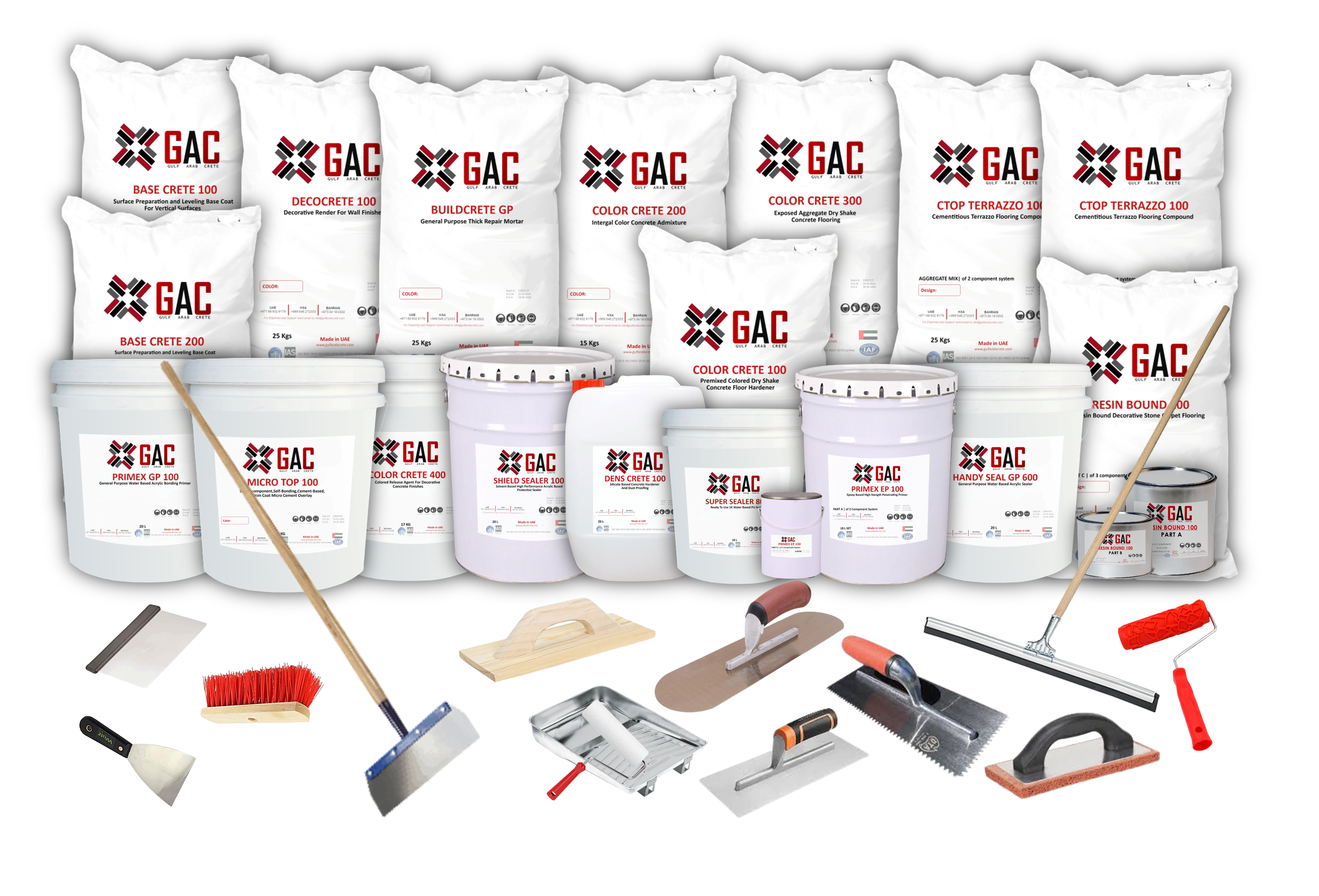 To be a major player in the field of Fit-out and Decorative Construction Materials supplies and application with unique attributes characterized by quality products and services, excellence in practices, and values that offers environmentally friendly finishing materials for the construction industry.
To provide durable, quality finishing products using innovative decorative Solutions. To add value to our customers. To be the preferred partner and solutions provider
We provide innovative, environmentally friendly products and solutions aimed at adding value, saving resources and enhancing customer satisfaction. We initiate and embrace positive change.