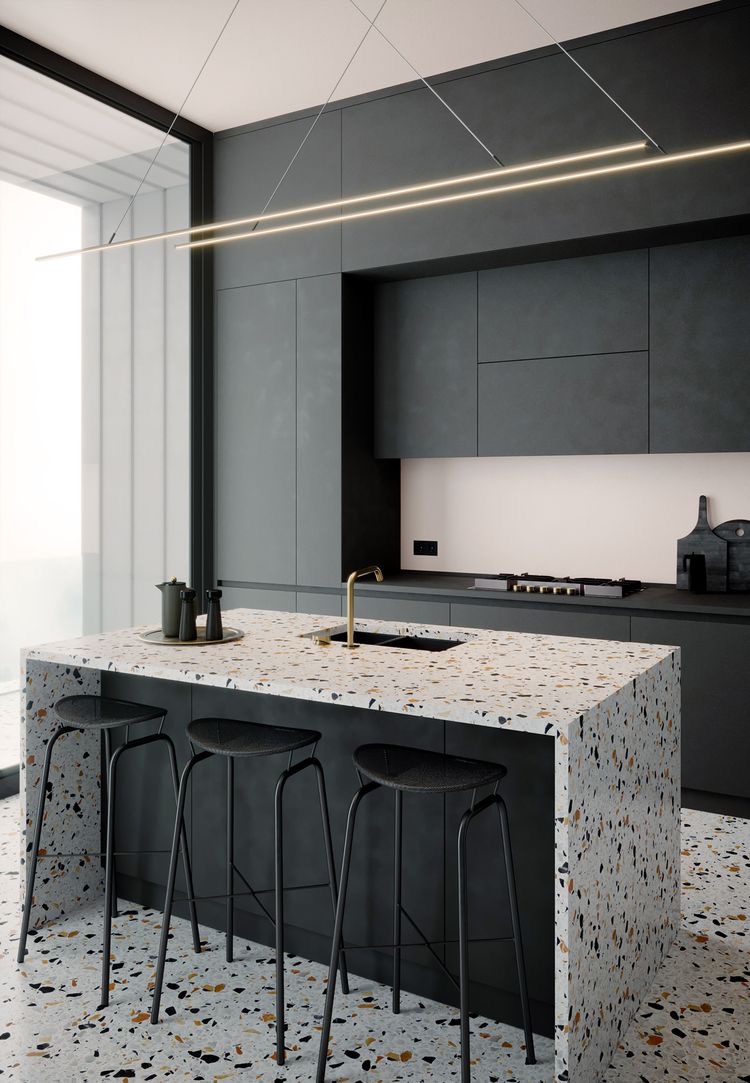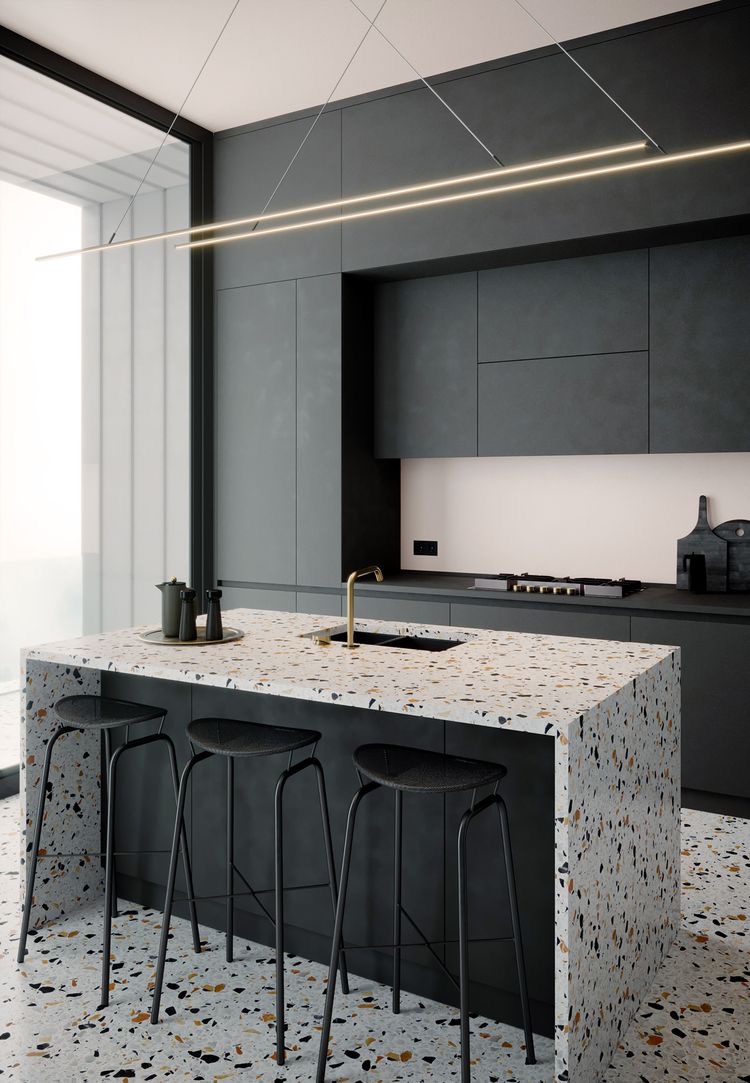 What is Terrazzo
Terrazzo is a composite material, poured in place or precast, which is used for floor and wall treatments. It consists of chips of marble, quartz, granite, glass, natural stone or other suitable material, poured with a binder (for chemical binding), polymeric (for physical binding), or a combination of both. Metal strips often divide into sections or change in color or material in a pattern. Additional chips may be sprinkled atop the mix before it sets. After it is cured it is ground and polished smoothly or otherwise finished to produce a uniformly textured surface. "Terrazzo" is also often used to describe any pattern like the original terrazzo floors.
Epoxy terrazzo allows designers to create any design imaginable. Whether you are seeking a sleek, minimal, or semi-industrial style, Gulf Arab Crete representatives help guide in designing a floor finish high in performance, value and sustainability. This design flexibility makes terrazzo unlike any other flooring system available.
By specifying Gulf Arab Crete, we supply & apply all the materials to craft a beautiful and long-lasting surface. Let us bring your vision to life. Epoxy terrazzo adds value to any indoor space. Gulf Arab Crete epoxy matrix is ideal for high traffic spaces in institutional, commercial and industrial projects. Our products are seen today in locations such as, coffee shops, restaurants, airports, hospitals, restaurants, shopping centers, office buildings, and government centers.
Cement Terrazzo uses a cement matrix and describes multiple terrazzo systems including sand cushion, bonded, monolithic, polyacrylate, and rustic. These floors use a cement-based mix with the aggregate (chips) to form the terrazzo top. They are often thicker and heavier than an epoxy system. Also, although they offer a wide color palette, choices are slightly less than epoxy terrazzo, but create beautiful earthy tones and some can be used outdoors.