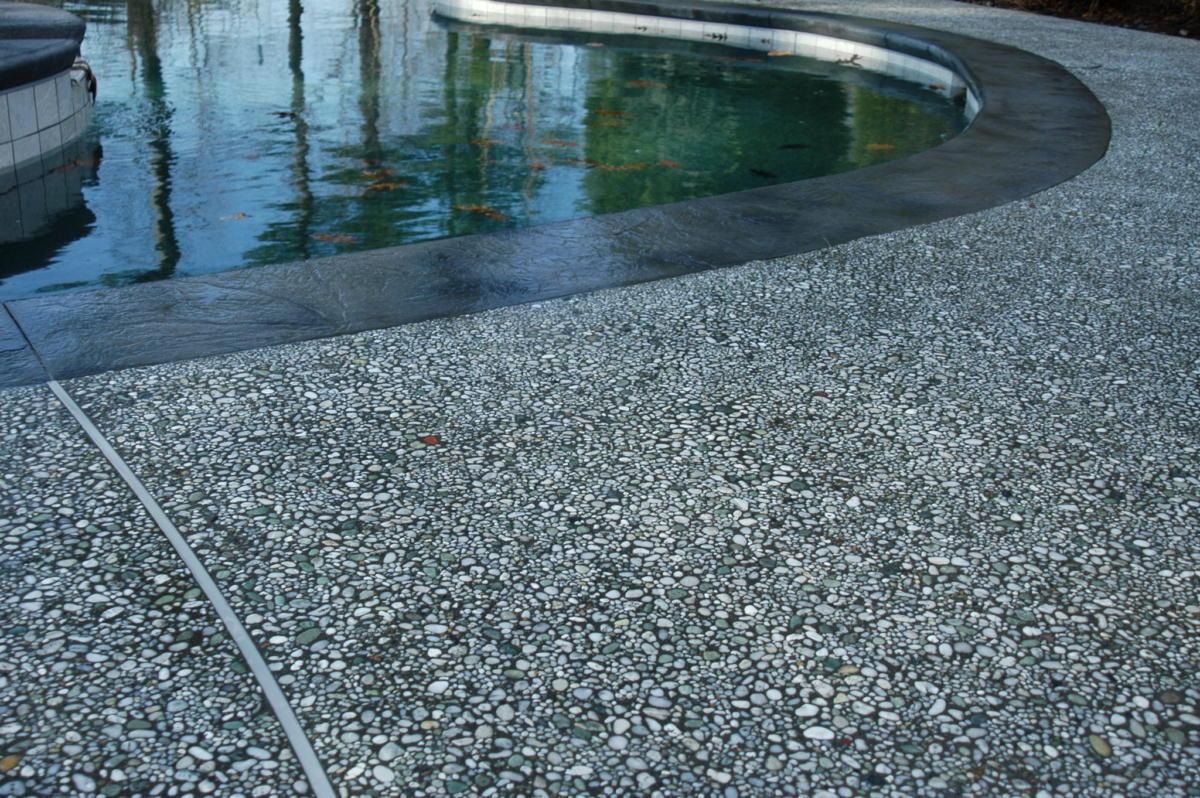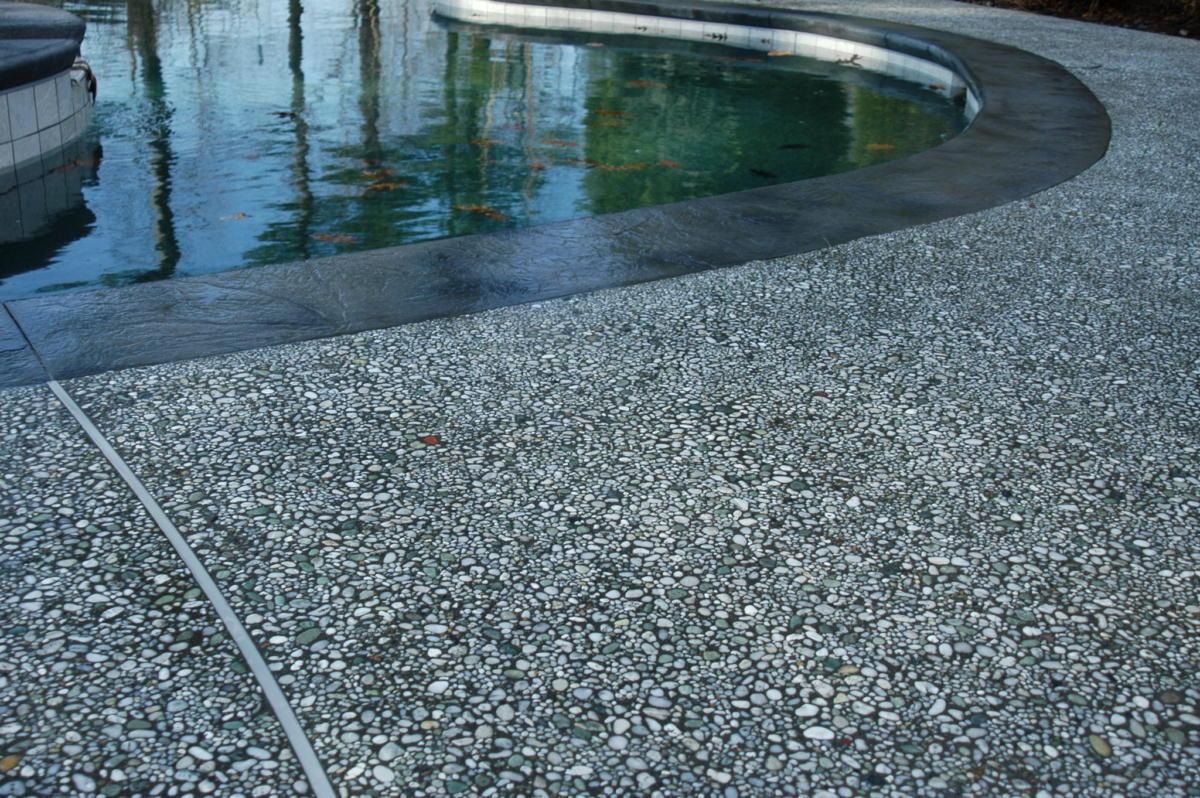 Exposed Aggregate Flooring
Exposed aggregate is a widely popular choice for a decorative surface finish. It is a type of cement finish that exposes the aggregates of a concrete surface. Rocks, pebbles and sand are the most used aggregates in cement, though other materials such as granite and other stones may also be used to create a mosaic-like finish. The technique has been introduced in the early 20th century, but it is still finding its way to countless homes, offices, resorts, parks, and other commercial spaces around the world.
Advantages of Exposed Aggregate Concrete
You can achieve some highly decorative effects at a reasonable cost since very few additional materials are needed. Some decorative aggregates, a surface retardant and sprayer, and a garden hose are the basic things you'll need.

The procedures are simple enough for any concrete finisher to master quickly.

The surface is strong, skid-resistant, wears very well, and handles all kinds of extreme weather.

Many types of aggregates are available, large and small, colored, round, plus many more.

It Blends well with other decorative concrete.

It Requires very little maintenance other than occasional cleaning with water and re-sealing every few years.

Exposed aggregate is highly versatile and contrasts beautifully with plain concrete or other decorative treatments such as stamping, stenciling, staining, and integral coloring.